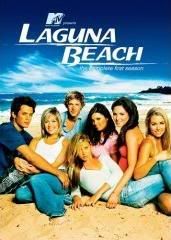 I admit: I'm a big Laguna Beach fan, so I squealed in delight when I chanced upon DVDs of seasons 1 and 2 last Monday. Being an LB fan totally adds to my ditz factor. And being an LB fan at the glorious age of 22 says volumes about just how sad my life is. I'm going to take up macrame or knitting any day now. And maybe cricket. But no, cricket's quite cool. Maybe a fake English accent and black cigarette holders ala Audrey Hepburn.
Depsite the fact that I can seriously feel my IQ dropping about 29 points (to the level of, say, a housewife from Small Town, Italy. But smarter) whenever I watch the show, the truth is: I secretly want to be part of the LB power cliques. LC's, to be specific. I could be her half-Asian accessory, taking the place of token black dude (or dudette) which the show obviously lacks. I mean, don't tell me there are no black people in that part of the OC. And I checked: out of 23, 727 people, .36% of them are African-American. .08% are Asian. And did you guys know that more than 50% of the people in the world have never made or received a telephone call? Lucky ducks. And did you know that while Vacancy is lame, Factory Girl is a face-rocking movie?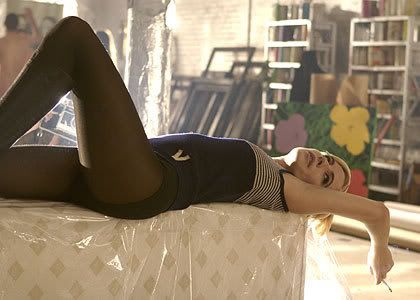 What a segue! Now I'm no genius when it comes to movie reviews (I'm actually quite the idiot) and I no longer gush over the usage of the rule of thirds or cinematography or angles and perspective shots (the way I did, 17 years ago— proof that I lie about my age and that I'm actually an overly-botoxed Caucasian man with a brown wig in his mid-30s) so I'm not even going to attempt to do one.
That's all. If you want the DVD, that's awesome. Awesome, not like a blackhead.