Lover going back home in a week. Would rather not talk about how much this devastates me. Maybe when the dreaded day comes.
Today, to keep my mind off of things, I put on some happy music (aka Hanson), broke a glass tile, and decided to make some carbonara. I whipped out the instructions my dad dictated to me while he drove me home from the grocery a couple of weeks ago and began the therapeutic process of cooking. Nevermind that everything I cook has this tendency to make my stomach stage a mutiny against the rest of my body (or maybe that was just that one time I put too much olive oil in my pesto).
Halfway through it, housemate #1 came home. So I give you: Helga and Allah, Cooking Ghetto Style. That's what one gets with an ill-equipped kitchen.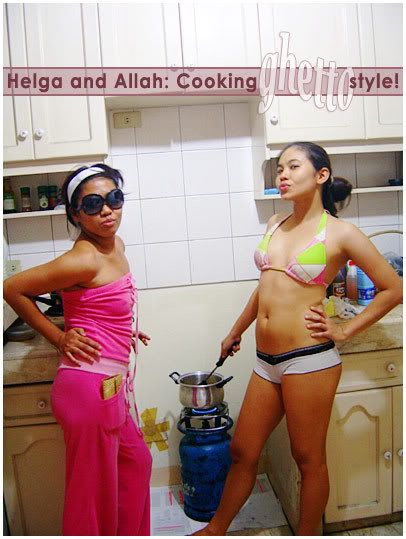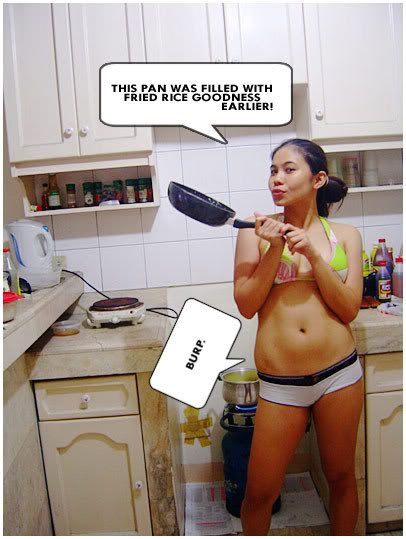 KEEP YOUR EYES ON THE PAN, PLZ. AWAY FROM THE TUMMY.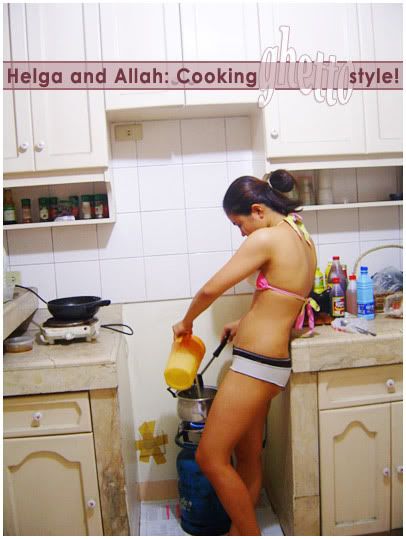 POURING THE MILK.

SUP?
And proof that I actually cooked something and didn't just camwhore— the carbonara sauce in its pre-milk stages: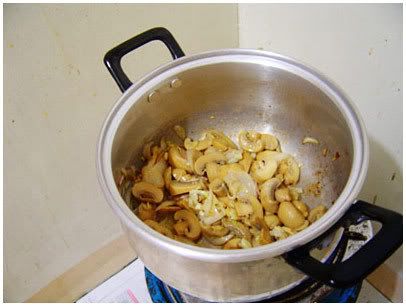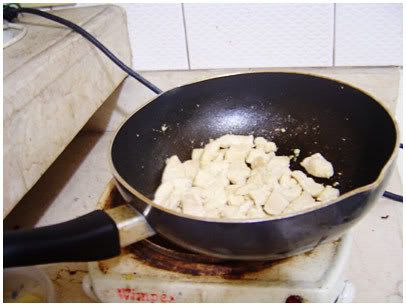 It's worth mentioning that it turned out delicious and didn't screw up my tummy. I could've gone easy on the milk, though. Next time.