First, proof that I was at iBlog 4's after-party last Saturday. Because, my friends, the law of the internet is: PICS OR IT DIDN'T HAPPEN!!! (or PICS OR NOT TRUE!!!):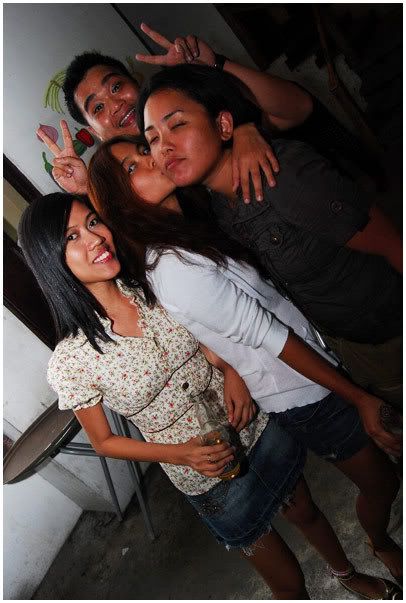 THERE'S A NORMAL LOOKING PENNY, HELGA, AND ANNE.
AND THEN THERE'S MIKEY.
I HAVE NO CLUE WHAT LUIS DID TO BIM, BUT IT CAN'T BE GOOD.
Highlight of the evening was watching Ade and Lauren's band, Lose Your Beer Belly, play.
Now that that's out of the way.
In today's episode, we tackle pressing matters such as your newfound internet fame, how not to come across as an attention whore when you're, well, pretending to NOT be one (and obviously failing at it), missing doctypes, swearing off dating bloggers (but there is an exception, apparently), why screaming Japanese gibberish in a really high-pitched voice at 3 in the morning can be annoying to some people, and how to properly respond to stalker-ish blog entry mentions about you.