I can't believe that I just spent two days and one night in a place devoid of any necessities (and what more, conveniences) offered by the modern world. And damn, I do declare: Anawangin Cove was LOVELY. Sure, we had our "I wanna go back home, OMG OMG OMG I miss my bed, I miss my boyfriend, I want a massage, I want flushing toilets and a proper shower, I want fried chicken, I want a chocolate milkshake, I want to go back home and blog, I wish I never came here, I miss Twitter" moments, but all in all, we fared pretty well.
No, that's an understatement. If there's anything we learned about ourselves this weekend, it's that surviving in the wilderness on a remote island (with no electricity, no running water, no cellular reception, no cold drinks, and no fresh-off-the-deep-fryer KFC chicken) skills? WE HAZ 'EM. And I shit you not when I say we had to gather wood for fire (because the dude with the stove was caught up in them mountains). As Anne said, while we were dragging the firewood from the beach back to our tents: How primitive. I shit you not, too, when I say that it took ten people to cook a pot of rice. We blame it on our sheltered middle class upbringing.
Anawangin Cove is, hands down, one of the most beautiful beaches I've ever been to. The landscape is amazing and something I've never seen before (probably because I don't travel much and tend to stick to tried-and-tested vacation destinations): mountains, a gorgeous beach, pine trees, a river, a lake, foliage, chickens (srsly, chickens at a beach???), and the clearest moonlit night sky. It all sounds cheesy until you get there, so shut up, asshole.
Unfortunately, everyone had the brilliant idea of going there the same weekend as us. The place was substantially peopled, much to our annoyance (because we're greedy and we don't particularly like showering in front of an ogling male crowd or sharing two toilets with a hundred strangers), but it was an all right crowd. I guess. It's not like we had a choice.
It is also worth saying that although we had with us several bottles of alcohol, none of us got drunk or attempted to get drunk. This camping trip earns the Most Sober Fun I've Ever Had My Whole Life award.
I love the Philippines =)
Pictures! Lots of them! Here and here and here and under the cut!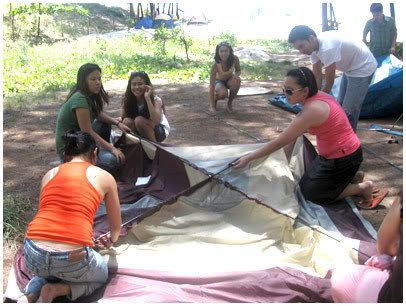 PITCHING THE TENTS.
CHANGING INTO OUR BIKINIS.
LAUREN, ANNE, AND I ARE READY FOR THE BEACH!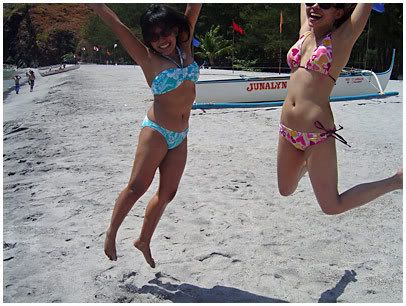 JUMP SHOTS!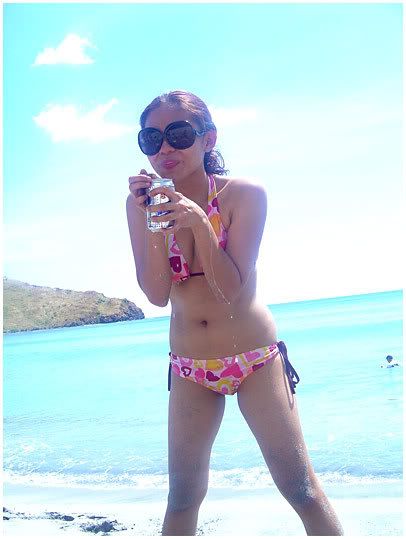 THE BEER CAME ALL OVER ME.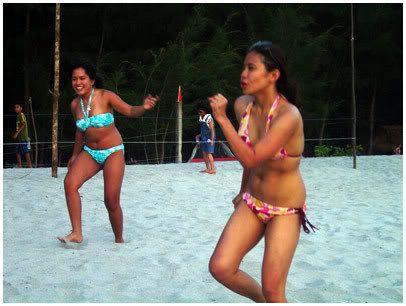 FRISBEE AK-SHUN SHOT!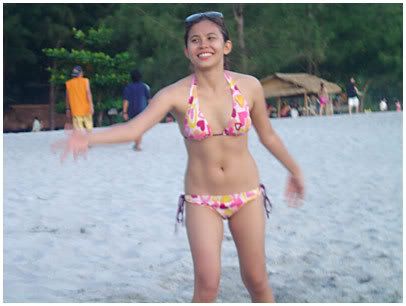 I LOBES THIS PIC COS I LOOK FIT & NOT THE OVERWEIGHT BLIMP I TRULY AM.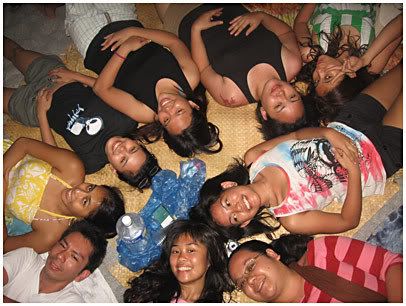 WE WERE THE LAZIEST GROUP OF PEOPLE OUT ON THE SHORE THAT NIGHT.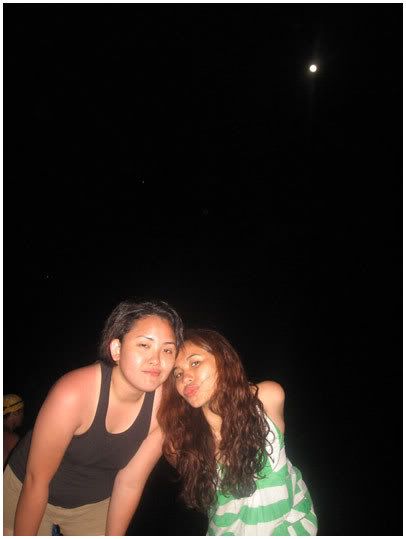 CRAPPY POINT-AND-SHOOT CAMS FAIL TO CAPTURE THE BEAUTIFUL NIGHT.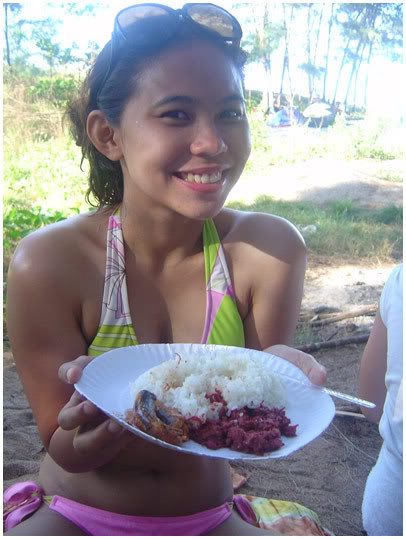 BREAKFAST.
CAMPSITE CAMWHORING.
MUH GIRLS! <3
WHAT THIS TRIP WASN'T.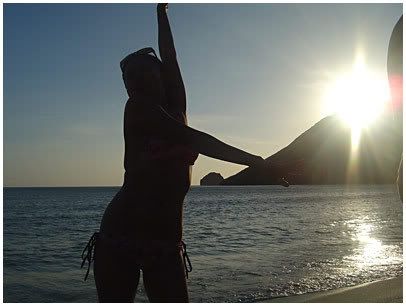 OH, THE LOVE.
To get to Anawangin Cove, take the Victory Liner bus from Cubao headed for Iba, Zambales (bus ticket is PHP230). It's a little over a four hour ride to San Antonio, Zambales. From San Antonio, take a tricycle to Pundaquit Beach (PHP60 per trike) and get on a boat to Anawangin. A round-trip boat ride (Pundaquit-Anawangin) costs PHP1200 and a boat can carry 5-6 people. Campsite entrance is PHP50 and PHP150 (DENR campsite. Cleaner bathroom, tables, better camping grounds). Don't forget to bring YOUR WHOLE HOUSE.