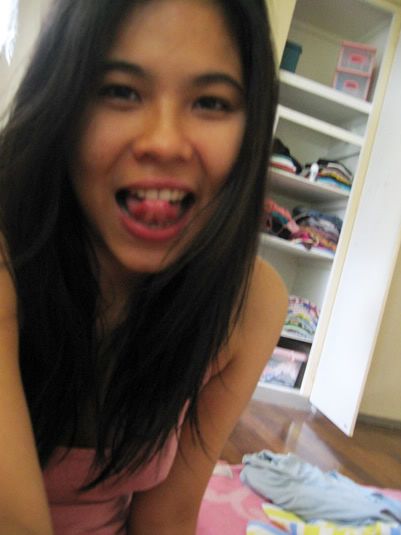 In yar face.
Okay, I'm tired and my legs are freezing and I only have 61 calls. Nineteen more to go, less than an hour left. Plus, a bunch of e-mails to send out. ARGHARGH, this whole The Internet Is Allowed thing is very distracting.
Bakla ba boss mo? Oo naman!
I think I'm gonna break things off with Chuchubells. But I don't know. There's something verrry adorable about the guy, even though the Y!M smiley that best describes his face is this:

And I still don't have a place to live.